​CUSTODY & VISITATION ATTORNEY IN LAKEWOOD WA
Free Consultation. Flat Fees. We do NOT charge by the hour. One of the most important parts of establishing a child custody order is an agreeable parenting plan. You may not know what a parenting plan should include or how to put together one on your own. Have no fear, the Lakewood family law attorney and legal team at the office of Kevin G. Byrd are here to help.We can provide you with advice and guidance to achieve a resolution for your complex family law matters. Our firm is known for our compassion and for providing comprehensive representation throughout 
divorce
 cases and 
legal separation
.
​IMPORTANT ISSUES TO CONSIDER WHEN CREATING A PARENTING PLAN
Each family has their own unique dynamic, living routines, schedule, and daily needs. When creating a parenting plan, families must consider a wide range of issues to make sure that their child's needs are met.
Examples of common issues that parenting plans should address:
Living arrangements
Access to children's medical and health records
Arranging health appointments
Childcare schedules
Details about a child's extracurricular activities
Who will pay for school expenses
Who will attend parent-teacher conferences and open houses at school
Paying for commuting cost if parents live a long distance apart
How to handle disputes or changes when they arise
Vacation and special trips
Religious choices
Our seasoned 
child custody attorney
 in Lakewood WA can help you create a comprehensive parenting plan that addresses all of the important matters and addresses your child's unique needs.
​COMMON SCHEDULES FOR PARENTING TIME
A parenting plan orders how you and your ex-spouse will handle the parenting of your children after the divorce. With 
more than 35 years of experience
, we provide our clients with extensive knowledge and resources. We are committed to protecting your rights and best interest whether we handle matters out of court or have to go to litigation. You can count on us to help you create and agree on a suitable plan.
FREE CONSULTATION. FLAT FEES
We do NOT charge by the hour.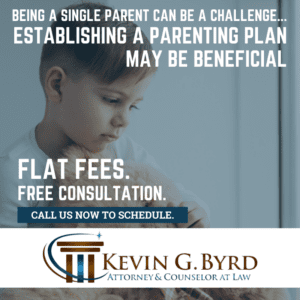 Effective parenting plans ensure that your children are receiving the appropriate parenting from both of the parents. These plans can dramatically reduce the stress of the children, as well as the parents involved. These parenting plans address the important factors that contribute to your particular family's needs. We're here to help.Our mission is to secure the best case results in the timeliest and most cost-effective manner possible. We will help you shape our goals and ensure your goals are reasonable. Additionally, we will aggressively pursue your goals and keep you well-informed of significant developments in your case every step of the way. We will utilize cutting-edge technology in order to develop the strength of your position in settlement negotiations.
Though There Are Different Options When The Courts Assign Parenting Times, They Commonly Suggest: